Mission
Ultorg creates general-purpose software that helps organizations manage their data. Based on a new method for interactive data visualization, our product combines ease-of-use with expressive power to allow end-users to query, display, and edit relational data, without resorting to custom programming. This fills a long-standing gap between spreadsheets and tailor-made database applications.
In the next years, we aim to make thousands of organizations happy and productive, increasing the value they receive from their data, and reducing gnashing of teeth caused by hard data management problems.
About Ultorg
Ultorg was founded by Eirik Bakke, to commercialize his earlier PhD work at MIT CSAIL. The original academic project went on for eight years under the excellent supervision of Professor David R. Karger. The polished commercial product was then developed with support from the National Science Foundation. Ultorg is now based in Washington, DC.
Before moving to the US, Eirik spent a year as a user of an aquatically themed database application made specifically for the administration of public Norwegian music schools. Later, he worked at Adobe, Cloudera, and Data Domain in the San Francisco Bay Area.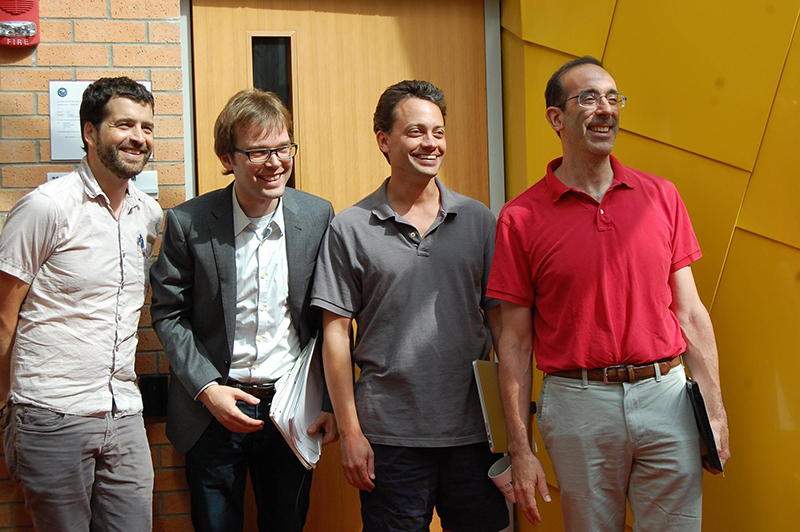 Eirik at his thesis defense, with Professors Sam Madden, Rob Miller, and David Karger on the doctoral committee.